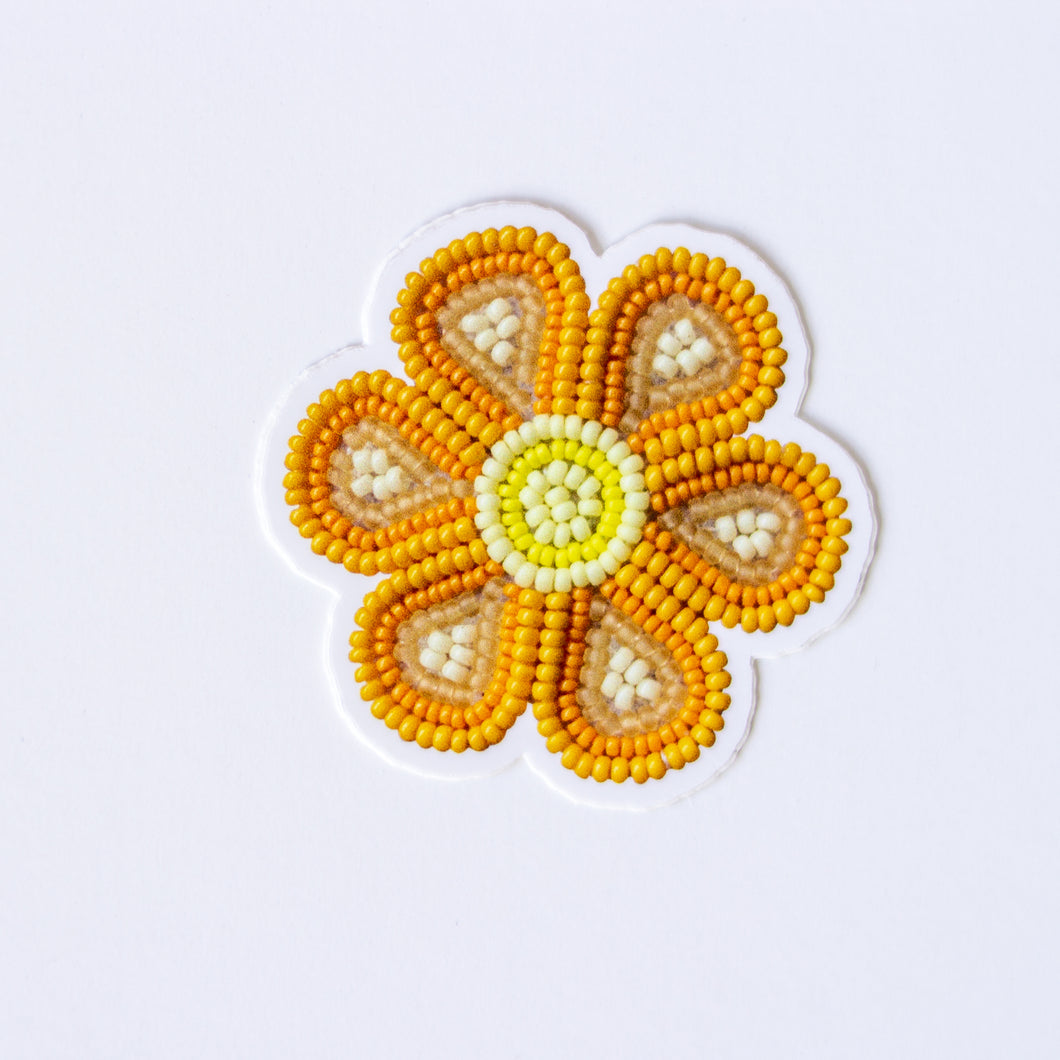 beadwork sticker - orange flower
Do you love gorgeous beadwork? are you a sticker fan? These fabulous stickers by Dominique of Cedarlilie beads are a match made in heaven! Printed from high quality photos of Cedarlilie beadwork masterpieces, these lovely pieces are a great accessible way to bring some beadwork into your space! 
2 X 2" 
Gorgeous work by Abenaki and French Canadian artist Dominique O'Bonsawin of Cedarlilie.
Made in Peterborough, Ontario.