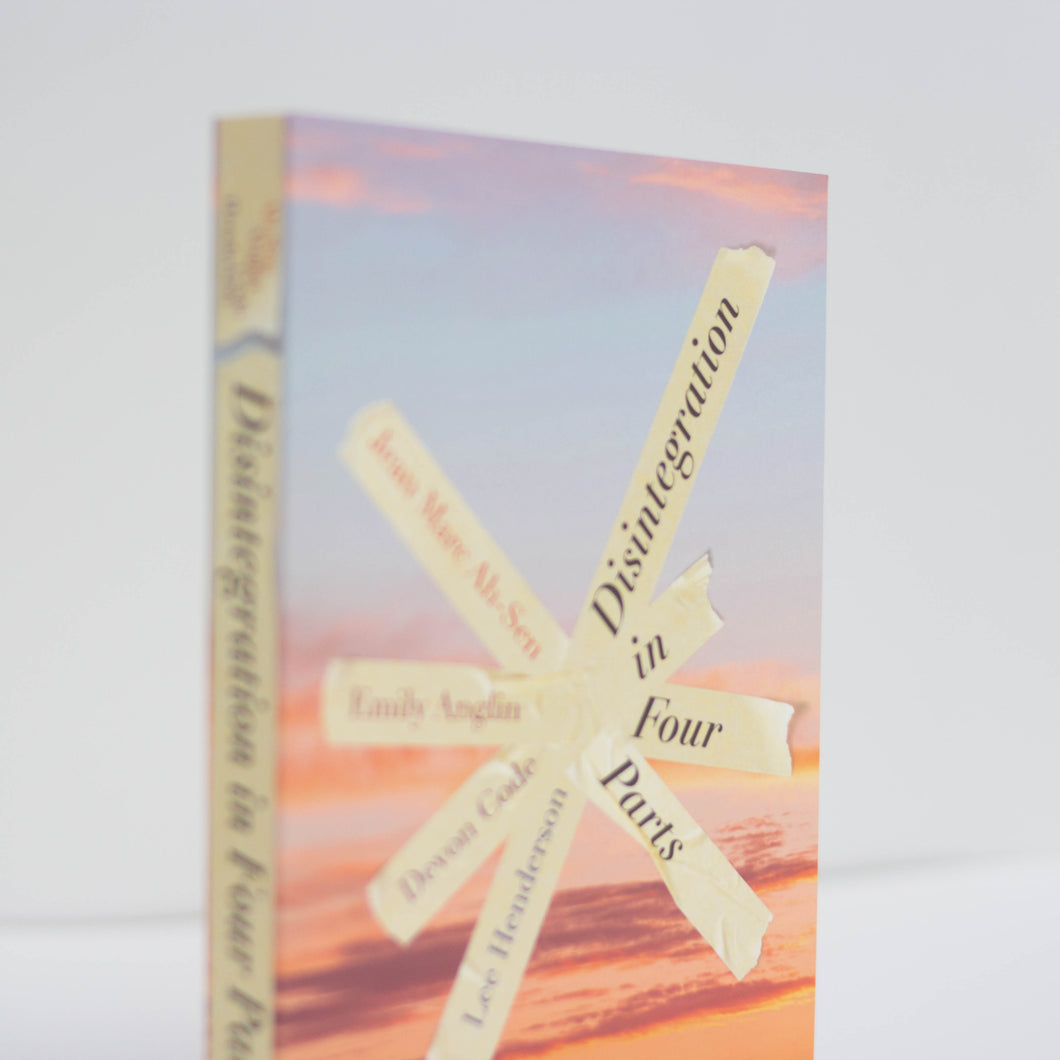 Disintegration in Four Parts by Anthology by Devon Code and friends
Regular price $22.00 Sale
From Perlego: Four writers, four different perspectives on the problematic notion of purity.

What happens when four writers invent novellas on the same theme?

"All purity is created by resemblance and disavowal." From this sentence emerges a quartet of novellas considering the troubling the concept of purity. Jean Marc Ah-Sen writes about love blooming between two writers belonging to feuding literary movements. Emily Anglin explores an architect's search for her missing twin in a nature reserve. Devon Code documents the Wittgensteinian upheavals of the last days of an elderly woman. And Lee Henderson imagines Dada artist Kurt Schwitters finding unlikely inspiration in a Nazi internment camp in northern Norway.
Devon is an author living in Peterborough, ON.