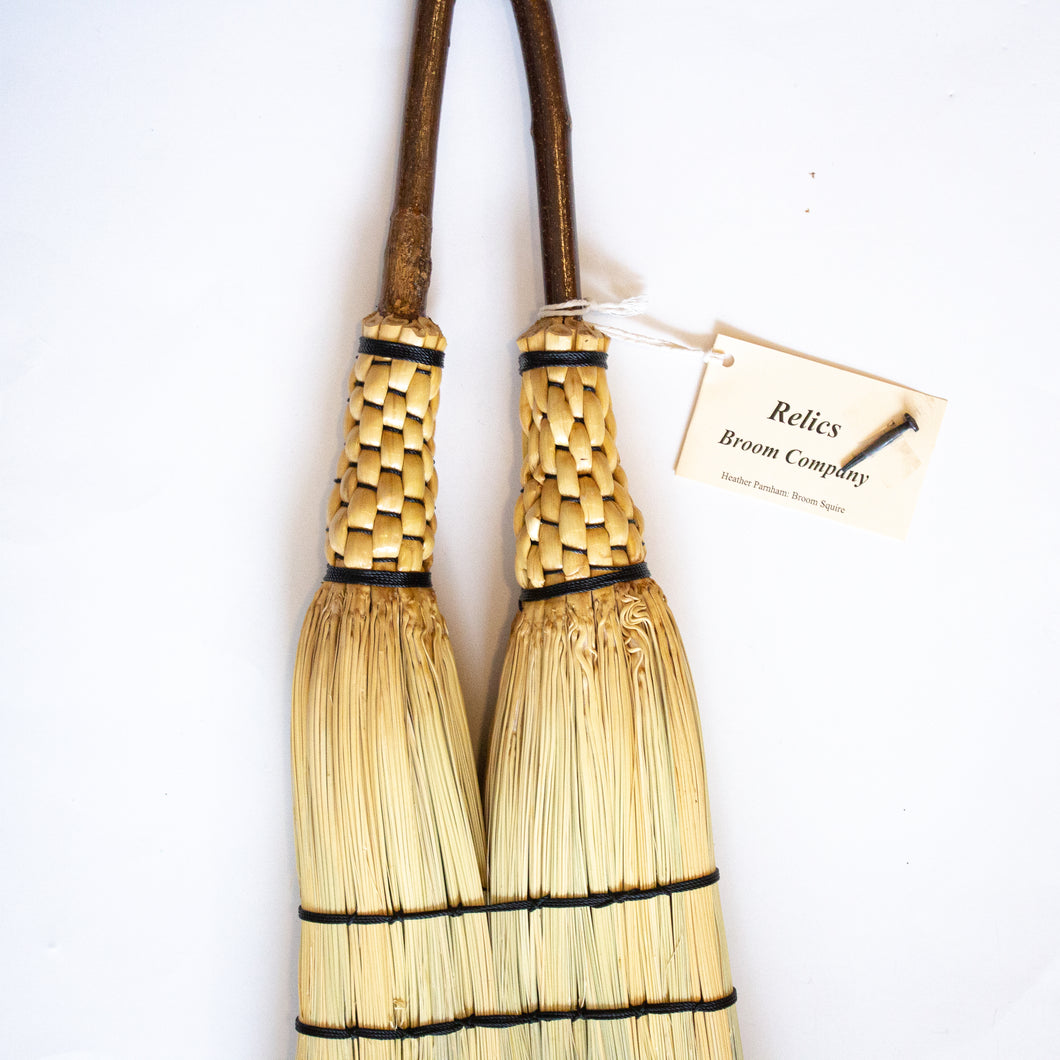 Double- Head Wedding Broom
Regular price $150.00 Sale
*Available for local pick up only*
Ride this broom all over town! Whisk through the house and banish unsightly cobwebs and dust bunnies from hard to reach places! This means less vacuuming, less energy consumption, no more dirt marks on the walls from your regular sweeper, and no more sad staring at cobwebs!
Plus, these one-of-a-kind timeless beauties look great hanging on your pantry or mudroom wall. 
Each one comes with an antique-style hand-carved nail for hanging your broom.
Made by Heather of Relics Broom Company in Orillia, Ontario.