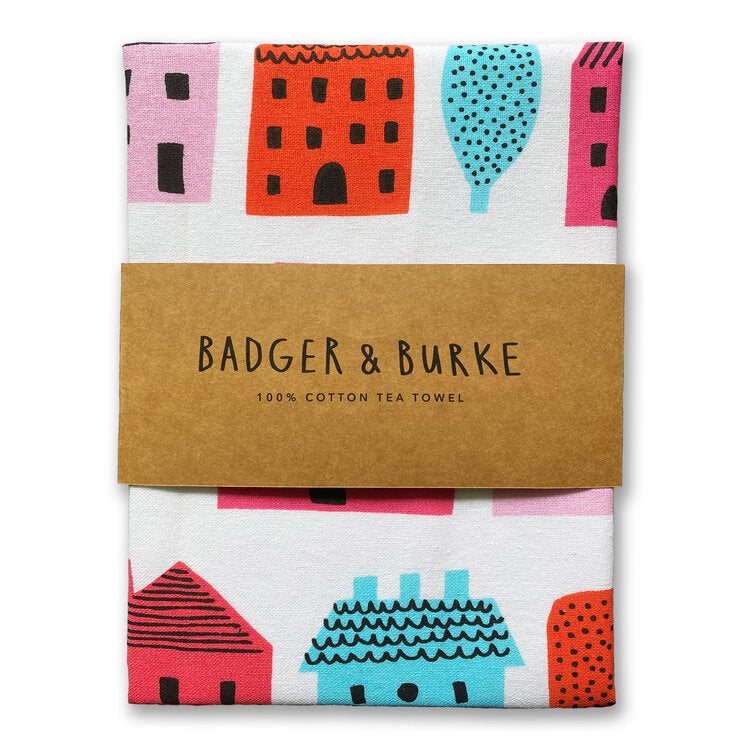 little houses tea towel
Regular price $17.00 Sale
You know you've made it in this world when you have a fancy tea towel in your kitchen. Trust us, it's the epitome of class and makes you look like you are adulting real well.
100% cotton, hanging loop, 50 cm x 70 cm

Designed by Jamie & Holton of Badger & Burke printed in India.