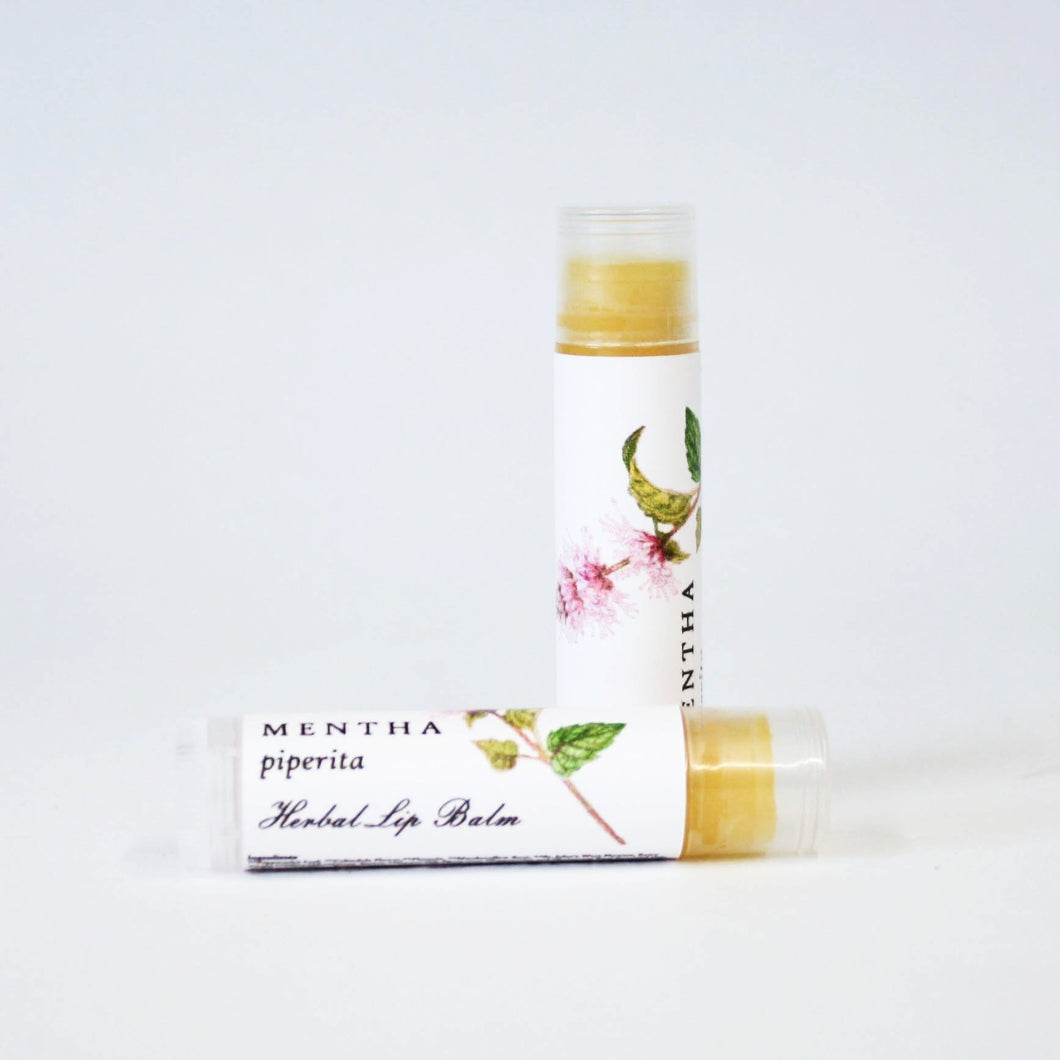 Peppermint Lip Balm
You can actually feel Sweet Song Peppermint Lip Balm working! This lip balm is powerfully pure, ultra moisturizing and intense.
All the moisturizing power without the scent! This naked lip balm is certified organic and oh so soothing. 
Ingredients: flowers, leaves, and roots, grown in Sweet Song's organic garden or ethically gathered from the fields and forests nearby, with bees wax from Wren Lane Farm just outside of Lakefield, Ontario, and pure therapeutic grade essential oils.

Made by Aryn Mahood of Sweet Song Herbals in Lakefield, Ontario.