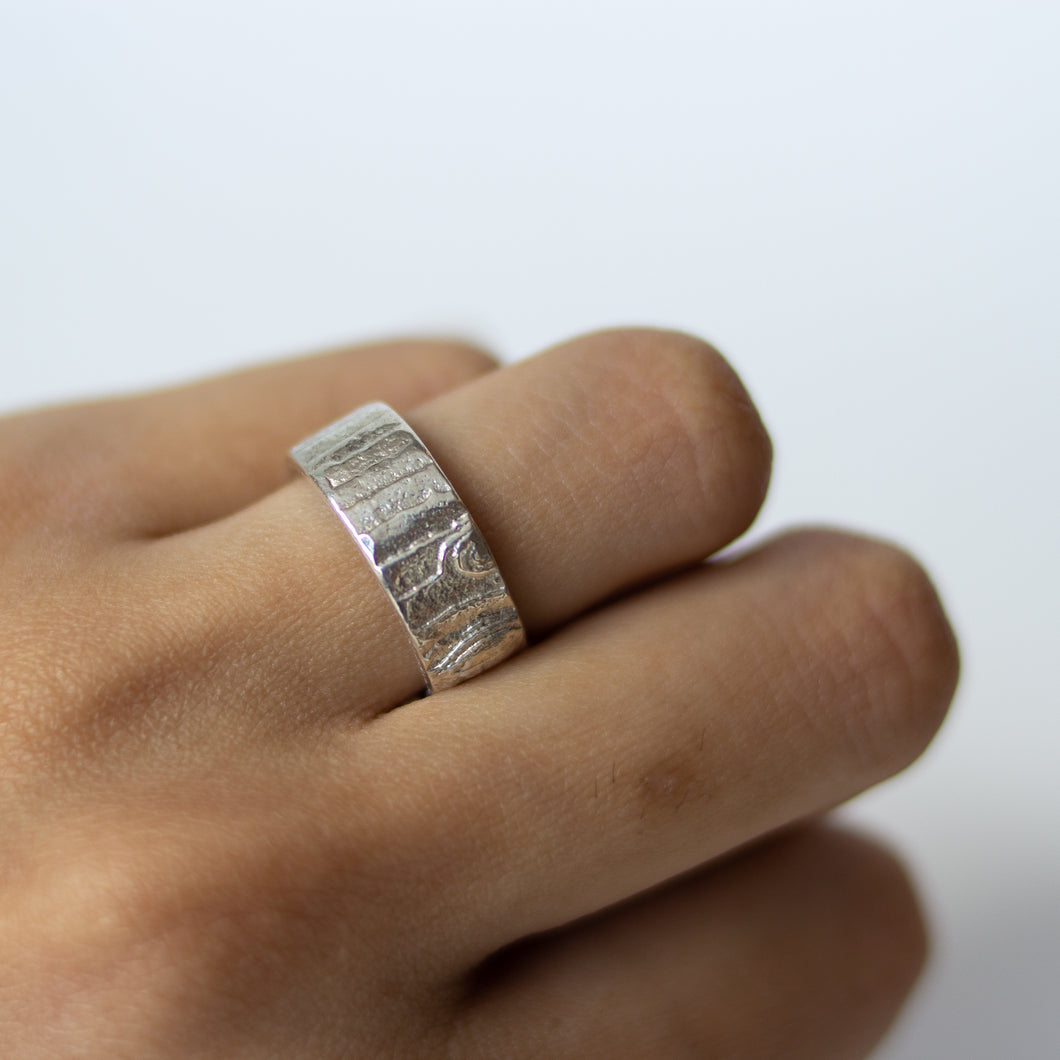 silver bark ring
Regular price $68.00 Sale
The detail of a tree, right on your finger!
Sterling silver.
Made by Kyla Vitek in Pontypool, ON. 
A word from Kyla about their craft: "I use both casting & fabrication in the creation of my jewellery, I quite often do organic casting, where natural materials (such as seed pods or twigs) are cast in metal. Most of the jewellery I make is sterling silver, but I also work in gold. I have been goldsmithing since graduating from the jewellery/metalsmithing program at OCAD University in 2005. I've worked in various jewellery businesses as a goldsmith or teaching classes, as well as worked as a technician in OCAD's jewellery studio."