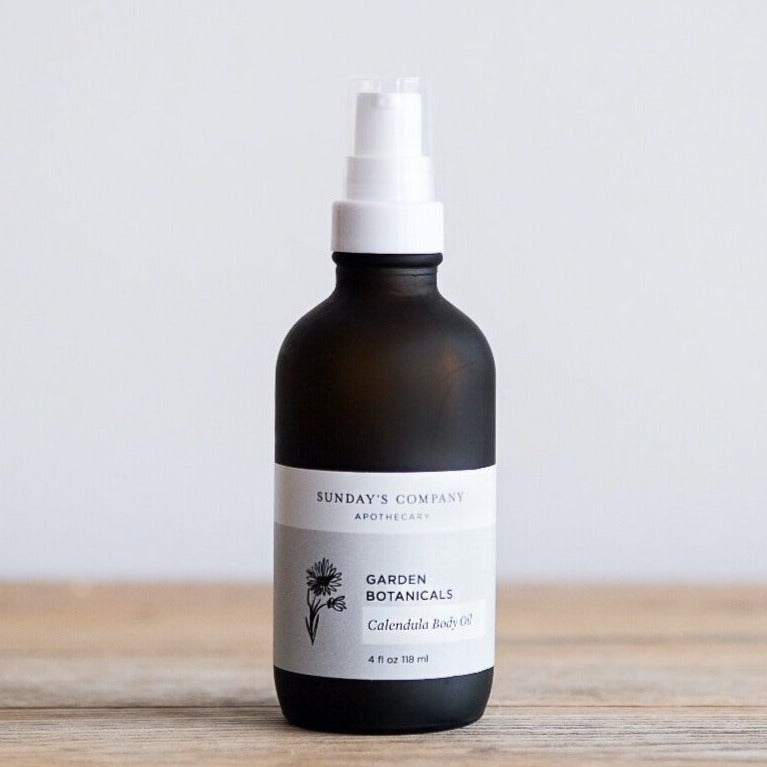 SALE - calendula body oil
Regular price $54.00 $43.00 Sale
To soothe and repair skin.
From Sunday's Company:
"The Garden Botanicals Collection is made of plants and flowers I've grown in my medicine garden, for the purpose of creating, these organic, herbal body oils.
whatever your burden, this bright oil will heal
what itches, what bites you, darkness psychic or real.
Calendula is an incredibly versatile plant. It is antibacterial, antifungal, anti-inflammatory, antispasmodic and vulnerary (wound healing). Calendula is gentle, but extremely soothing for the skin, making it wonderful for cuts, scrapes, bruises, inflamed skin, minor burns, rashes, dry skin and sunburn.
scent: earth and sunshine, with a hint of orange, cypress, and frankincense."
Made in Warkworth Ontario, by Melissa of Sunday's Company 
4 oz, 118 ml
Ingredients: olive oil, calendula, vitamin e, essential oil blend