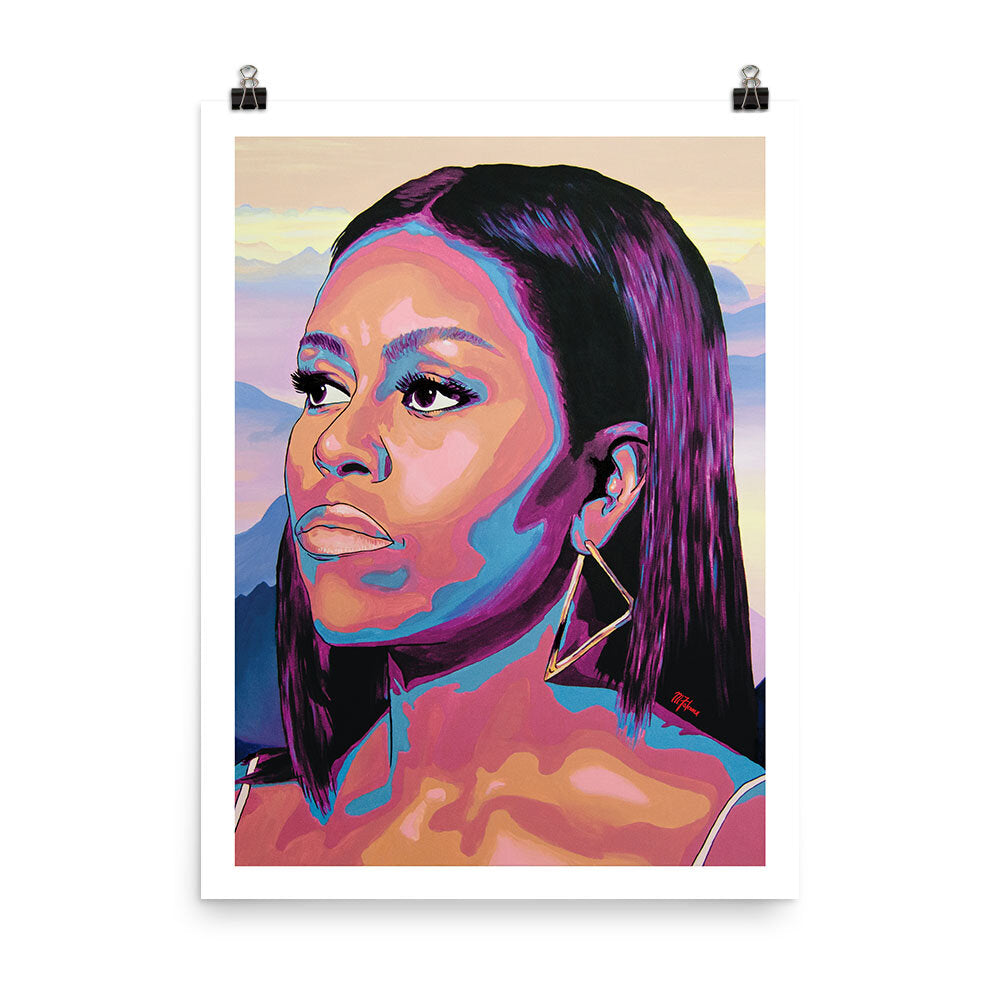 Michelle Obama - 11x14" print
Regular price $27.00 Sale
More smarts, grace, poise, and fortitude in her pinky finger than we could ever hope for. The one and only.
This original pop art inspired by black culture is the work of self-taught Toronto artist Melissa Falconer.  She aims to foster a sense of empowerment, self-love, representation, and community with each piece, and we adore her bold use of colour in these stunning portraits.
Printed using high quality inks onto 10 mil thick and durable semi-gloss paper.