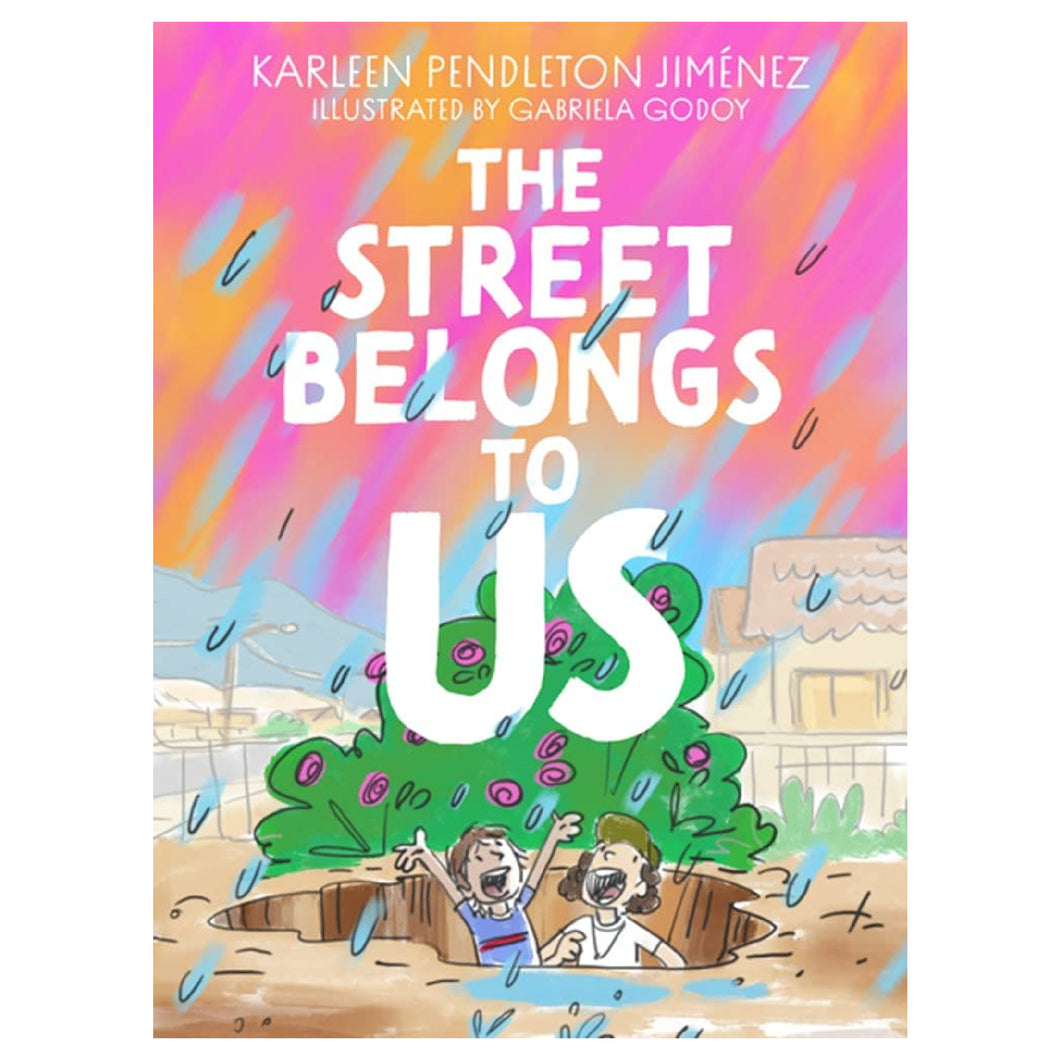 The Street Belongs to Us by Karleen Pendleton Jimenez
Regular price $12.00 Sale
"It's the summer of 1984 in Los Angeles. Twelve-year-old Alex Richardson-Salazar is a mixed-race, Mexican American tomboy who would rather wear her hair short and her older brother's hand-me-downs. And Wolf is a troubled kid who's been wearing the same soldier's uniform since his mom died. But when the city's digging machines tear up their street to build sidewalks, the best friends seize the opportunity to turn Muscatel Avenue into a muddy wonderland."
The Street Belongs to Us is a story of family, friendship, and unconditional acceptance, even when it breaks your heart. A sweet middle-grade chapter book about two best friends who transform their torn-up street into a world where imaginations can run wild.
Recommended for ages 8-12.
Find out more at CBC Books: https://www.cbc.ca/books/the-street-belongs-to-us-1.5963197
Written by Peterborough author, Karleen Pendleton Jimenez and illustrated by Gabriela Godoy.